Performing Japanese Culture
NihonGO NOW! is a beginning- and intermediate-level courseware package that takes a performed-culture approach (PCA) to learning Japanese. You can learn more about PCA here. 

Script Performance
Let's learn the basics by rehearsing and performing scripts in Japanese. Carefully watch and listen to the models in the media files first and practice performing. Use the Textbook as a reference. Before you begin studying with NOW!, watch tips for learning Japanese with NihonGO NOW! on YouTube (5:40). 
All Scenes    BTS (Behind the Scenes) 
Click the book you are studying to access the ACT lesson. Both audio files and YouTube videos are available to learn and practice the scripts. Flashcards are also available to study the vocabulary. 
Speaking & Listening
After you learn the basics with the script performance, sharpen your Japanese speaking and listening skills in the Activity Book!
Click the book you are studying to access the media resources to complete the activities. 
Reading & Writing
Reinforce what you have learned through learning new symbols (hiragana, katakana, and kanji) in the Textbook and doing reading and writing exercises in the Activity Book.  Audio files for example sentences as well as flashcards are available to study the new symbols.  
BTL (Between the Lines)      Writing Paper
Reading & Writing
Symbol list
Assessment
Let's test your Japanese skills and knowledge NOW!
評価 Assessment
Social Media
Subscribe to our social media pages NOW!
Study resources for NOW!  
Flashcards
Review by forms
Particles
Review by topic
Glossaries
Teacher Site (For registered NOW! teachers only)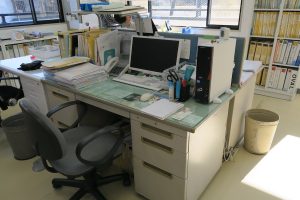 348,953 total views, 259 views today