みんな上まで登るの?Is everyone climbing to the top?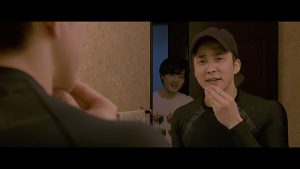 BTS 4  More on んです
BTS 5  Noun1, Noun2, それから Noun3
BTS 6  Family
Flashcards
Conjugation
ACT 7: -RU/U Verbs (type in Japanese)
Activity Book
☊7-2-1C What's going on? (BTS 4)

☊7-2-2P Showing agreement with amplification (BTS 4)

☊7-2-3P Confirming the order of business (BTS 4, 5)

☊7-2-4P Explaining that you want to, but… (BTS 4)
Teaching tips and AB Audio scripts available at Teacher Site.
5,988 total views, 1 views today