留学生センターで勉強しています。 I'm studying at the Foreign Student Center.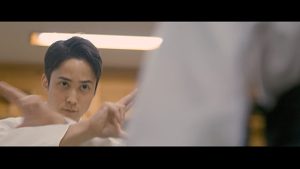 BTS 1  Verb 〜ています・〜ていました
BTS 2  もう+ Sentence:  already, yet, anymore
BTS 3  まだ + Sentence (Unchanged Situation)
BTS 4 自己紹介 Self -Introduction
Flashcards
Activity Book
☊6-1-1C Ongoing action vs. resulting state (BTS 1)

☊ 6-1-2C What's going on? (BTS 2, 3)

☊ 6-1-3P Responding negatively to "yet" questions (BTS 2, 3)

☊ 6-1-4P Apologizing for an assignment not yet completed (BTS 2, 3)
Teaching tips and AB Audio scripts available at Teacher Site.