もう大丈夫だと思います。 I think she's all right now.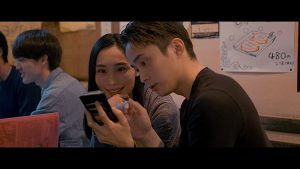 BTS 11 More on 思いやり
BTS 12 Sentence と思う
Flashcards
Conjugation
ACT 7: -RU/U Verbs (type in Japanese)
Activity Book
☊7-4-1C Agree or disagree? (BTS 11, 12)

☊7-4-2P Responding to a show of concern (BTS 11)

☊7-4-3P I don't think so. (BTS 12)

☊7-4-4P I've been thinking I'd like to (BTS 12)
Teaching tips and AB Audio scripts available at Teacher Site.