あれ?まさか。 Huh? Impossible.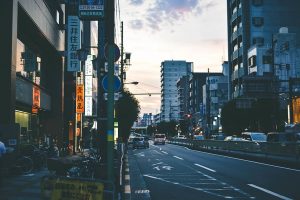 BTS 17 LOCATIONを
BTS 18 Negative of んです
BTS 19 Referring Without Identifying 何とかスーパー
Flashcards
Conjugation
ACT 7: -RU/U Verbs (type in Japanese)
Activity Book
☊ 7-6-1C What's going on? (BTS 18)

☊ 7-6-2C What's going on? (BTS 17)

☊7-6-3P Trying to remember what something/somebody is called (BTS 19)
Teaching tips and AB Audio scripts available at Teacher Site.
4,725 total views, 1 views today